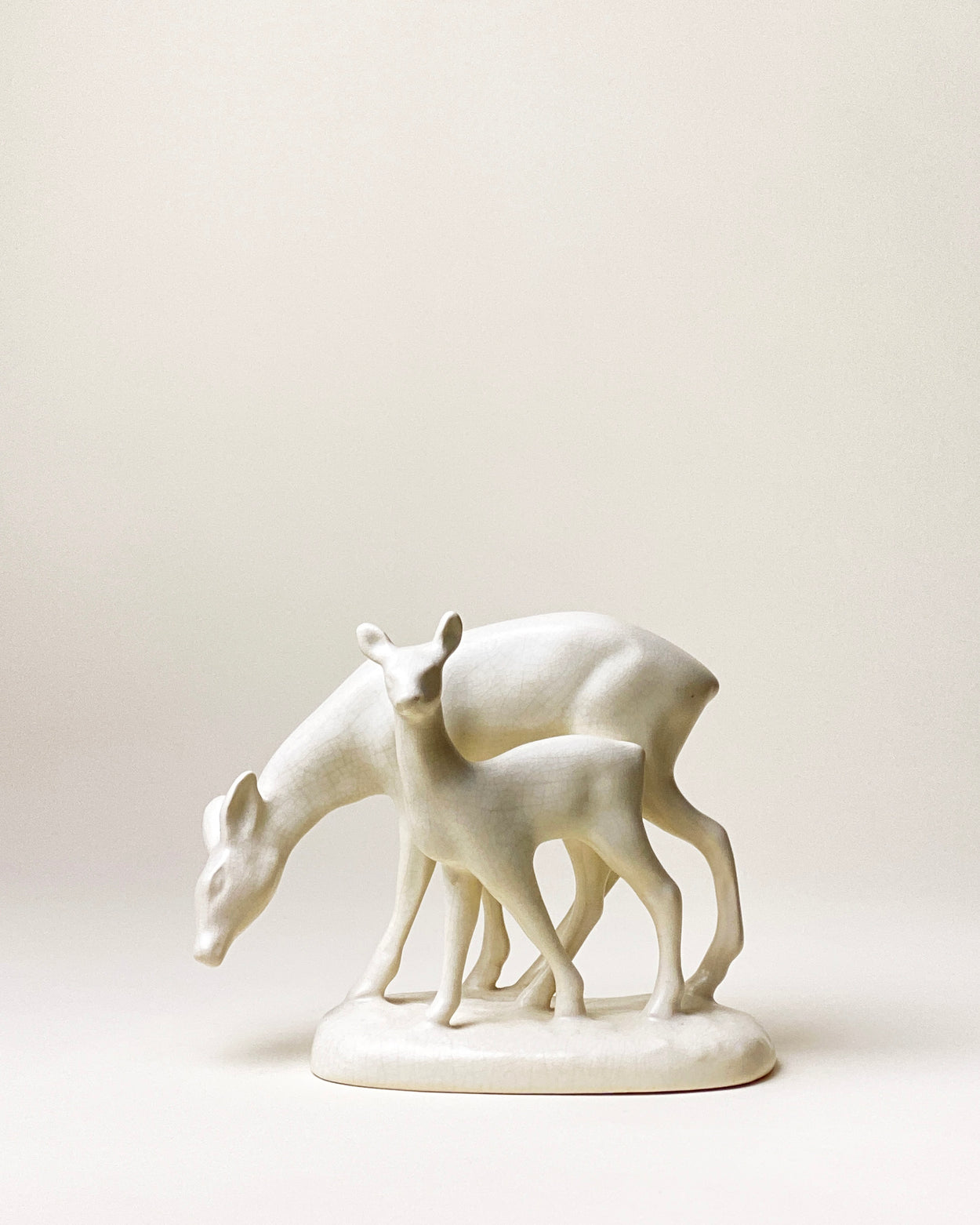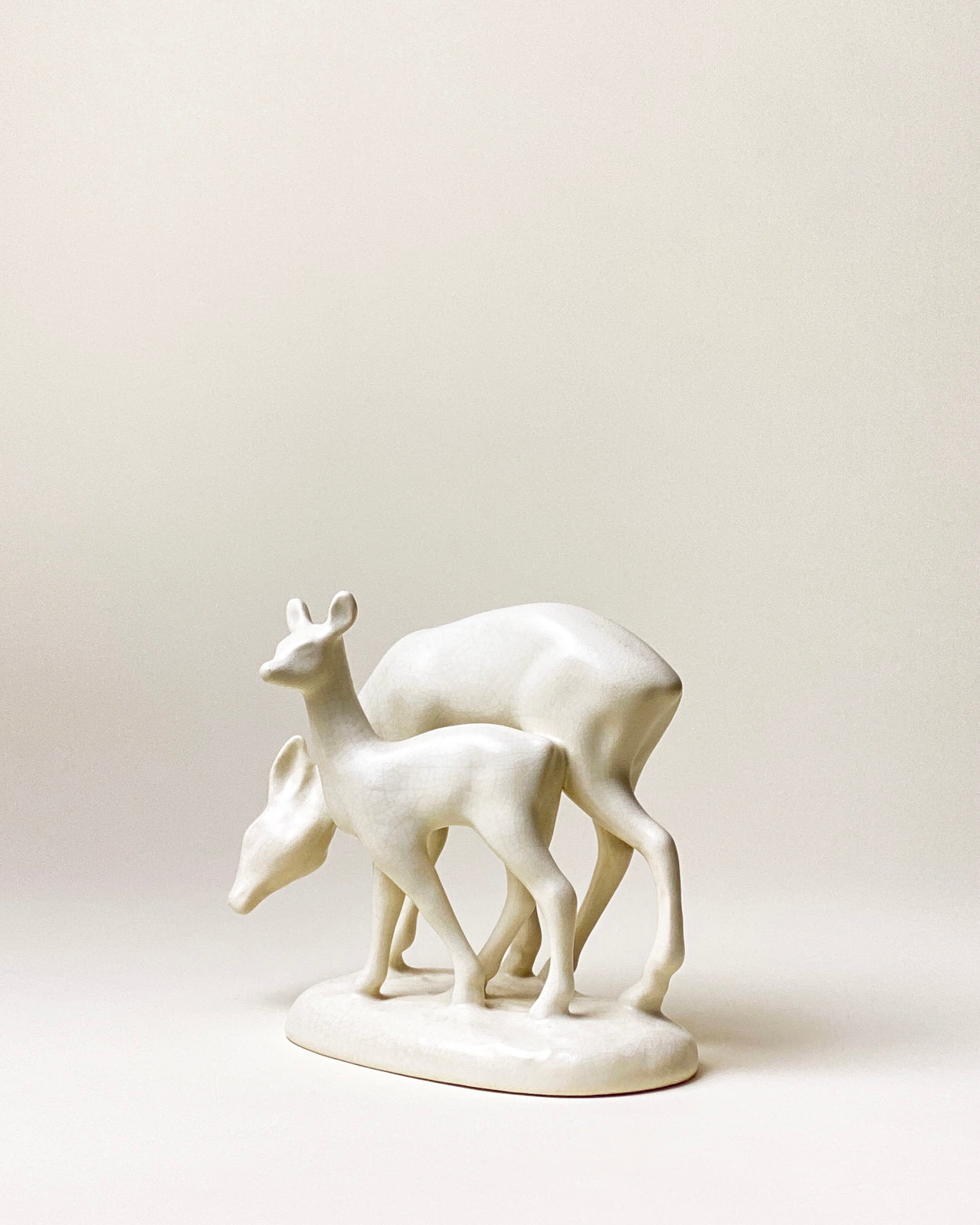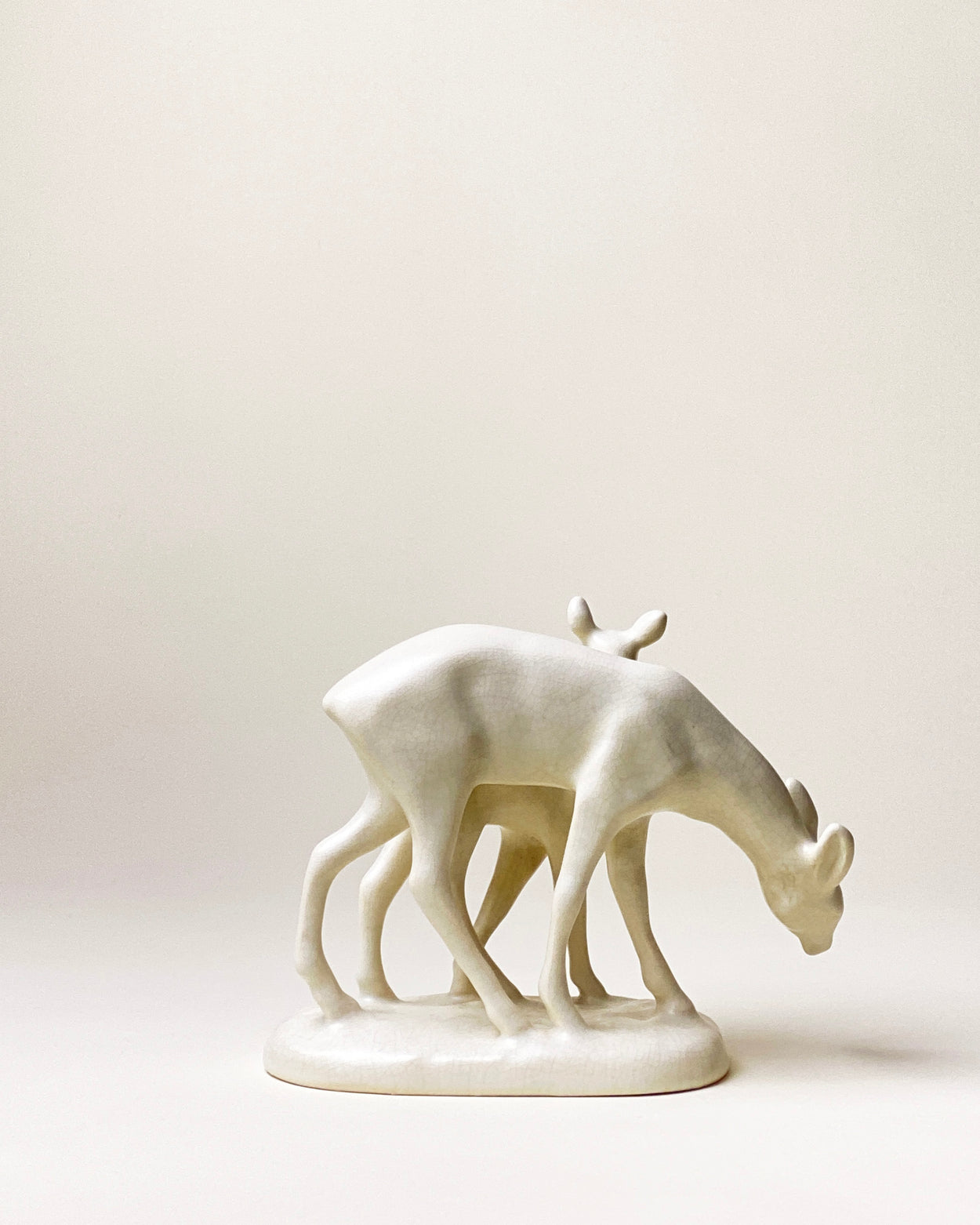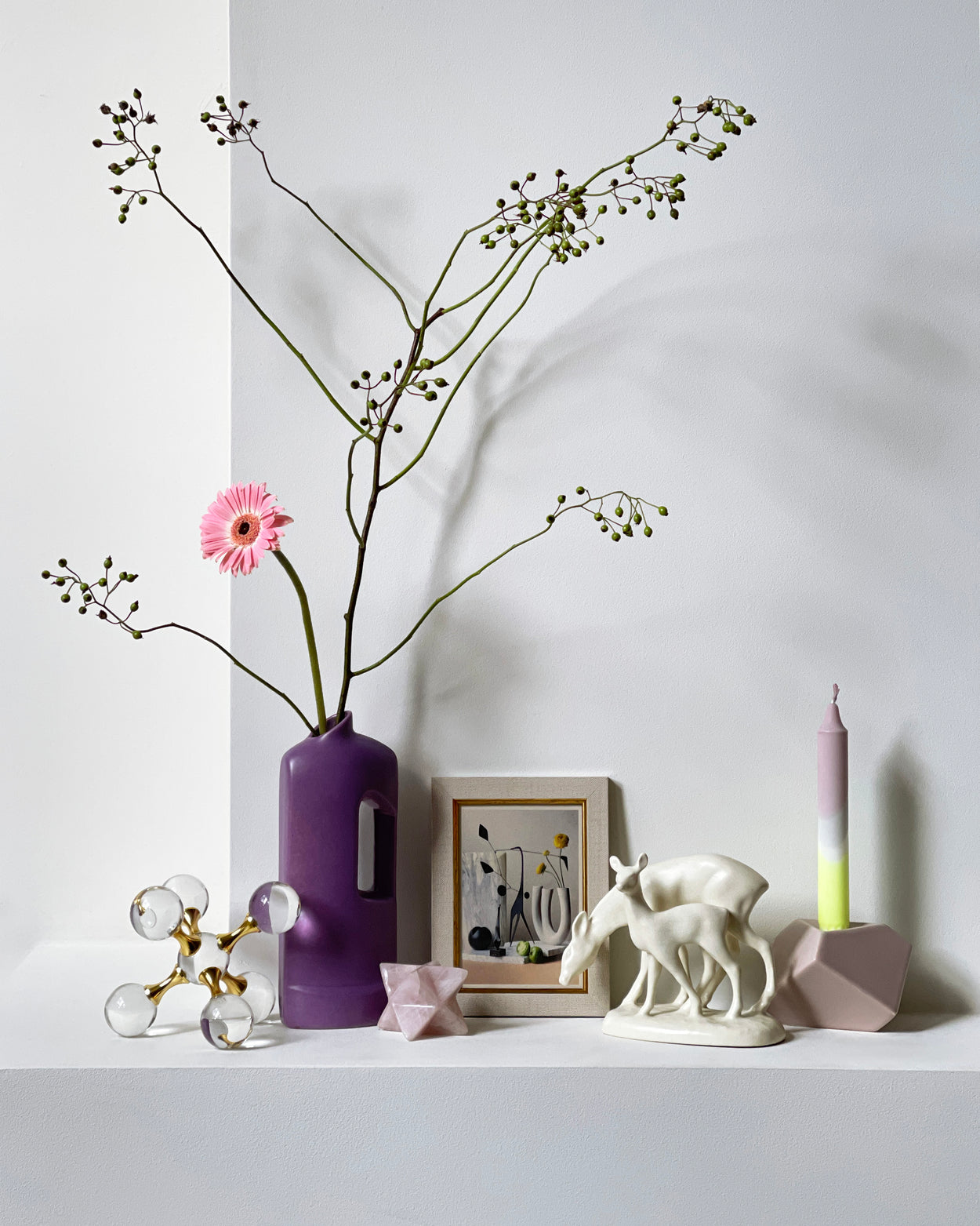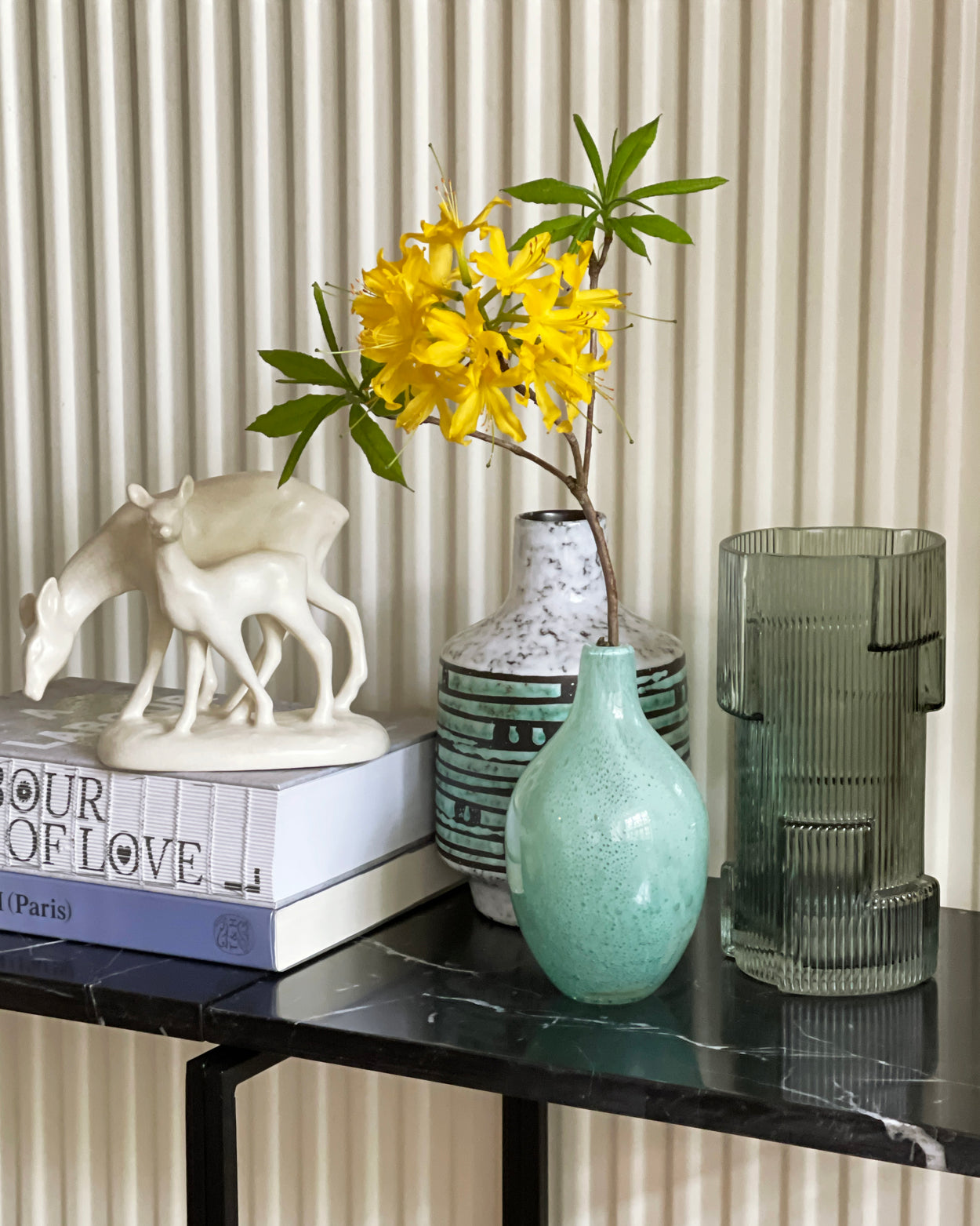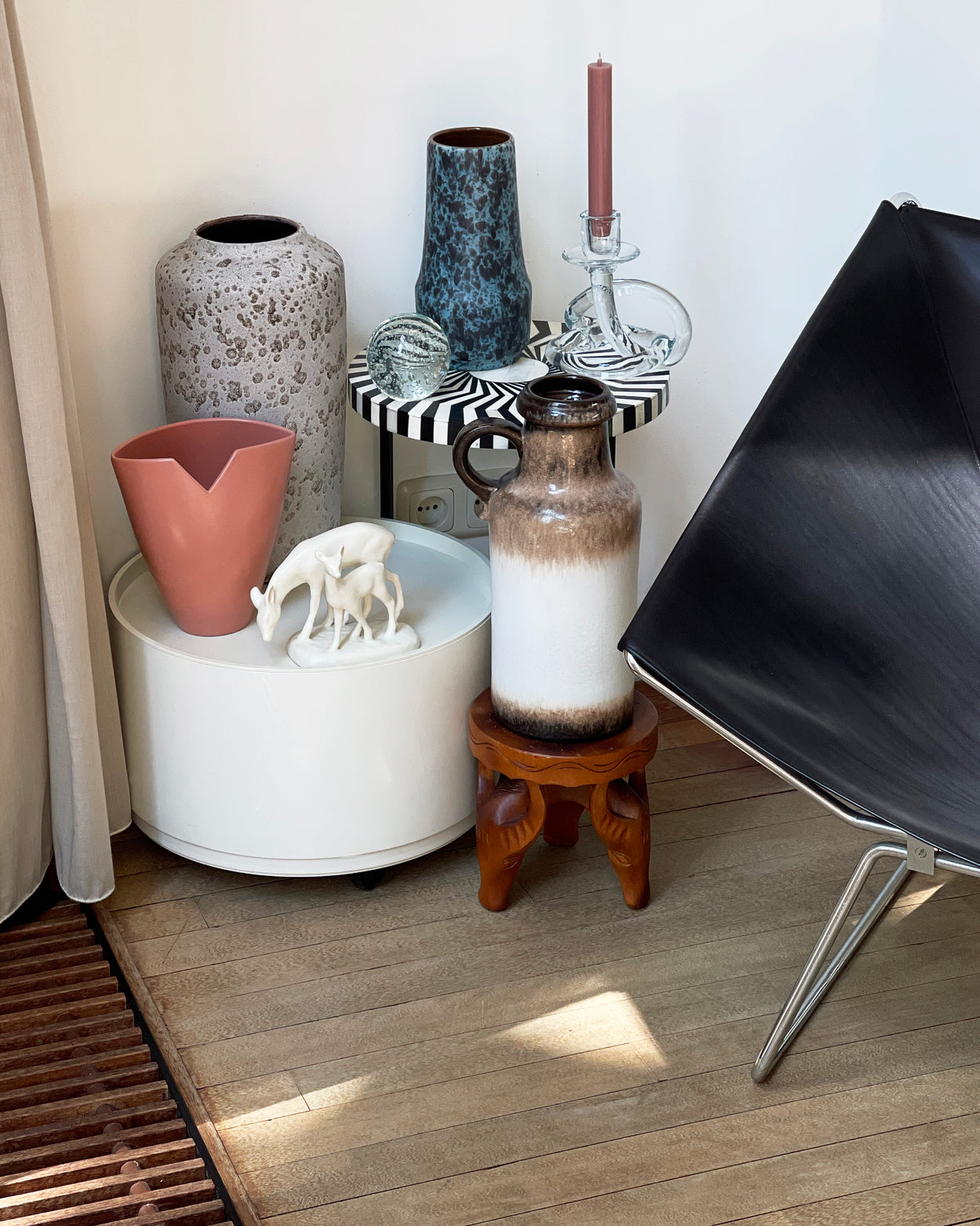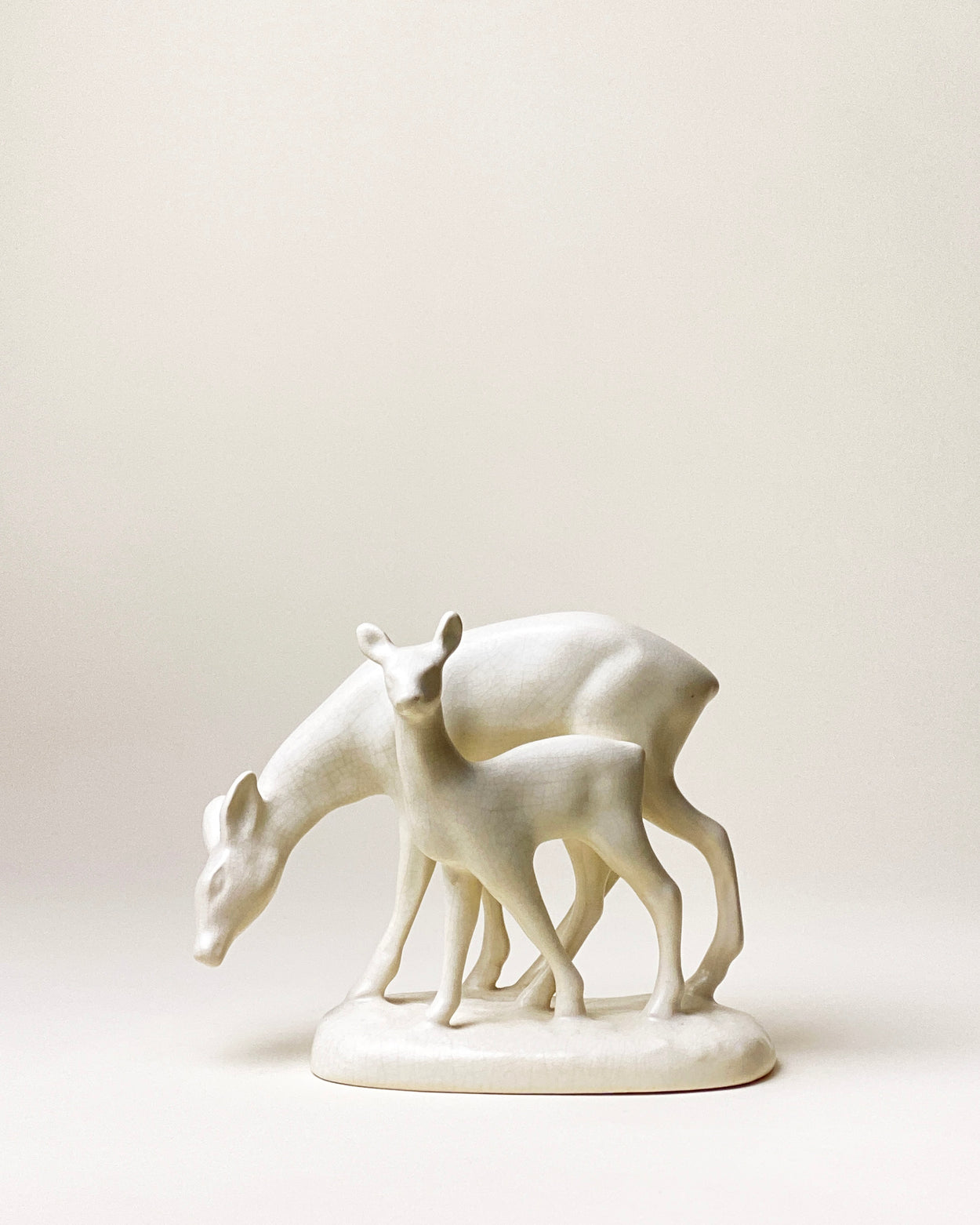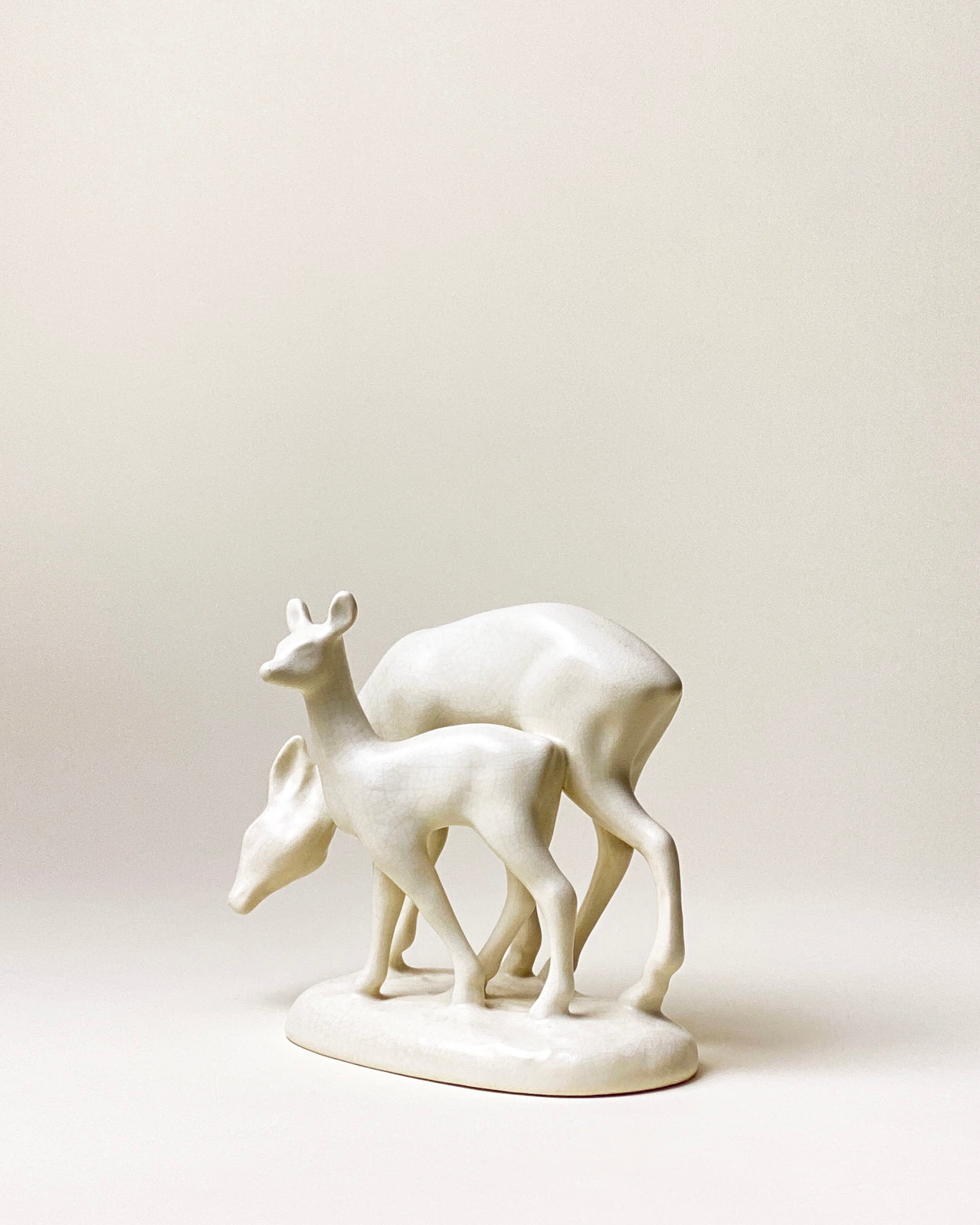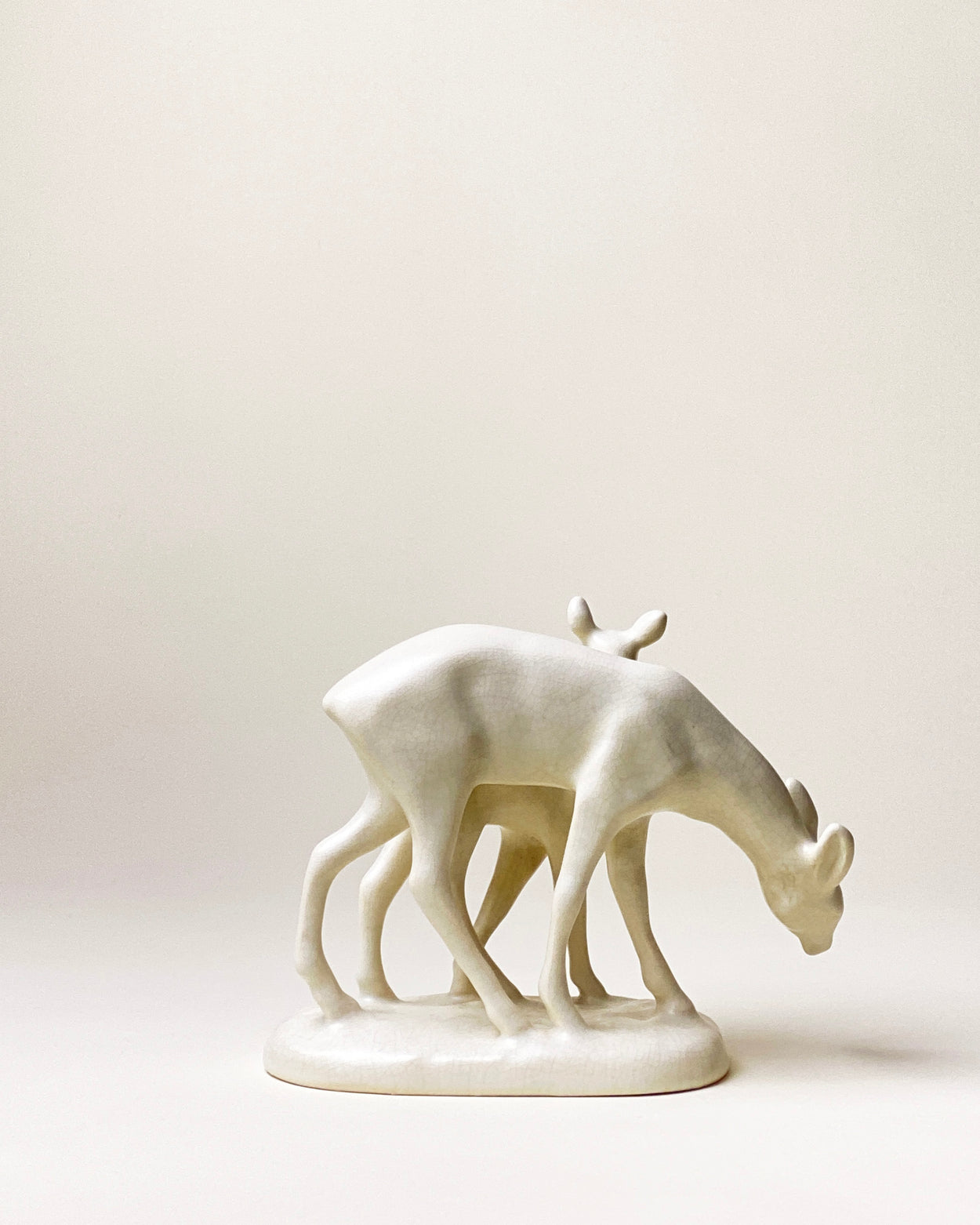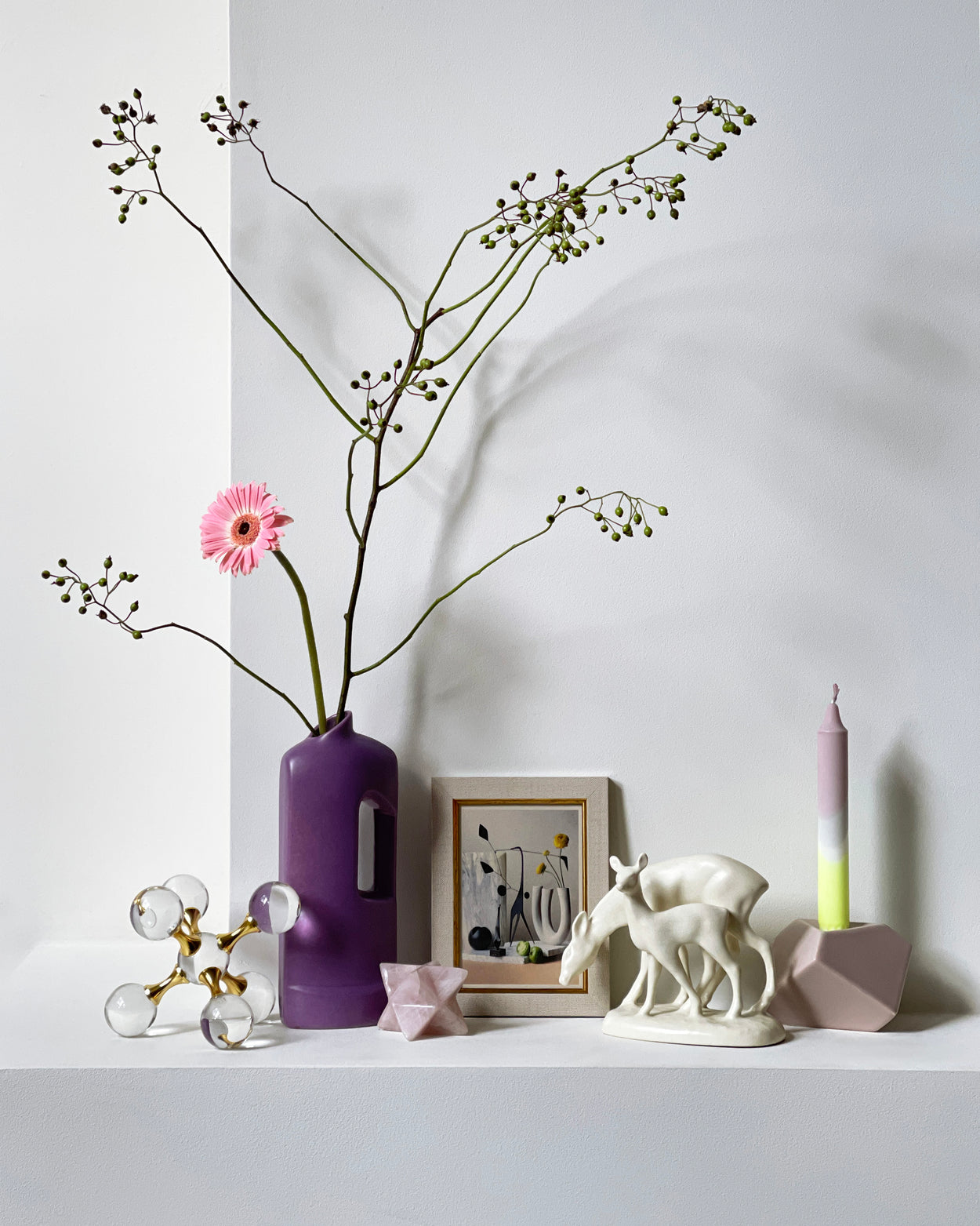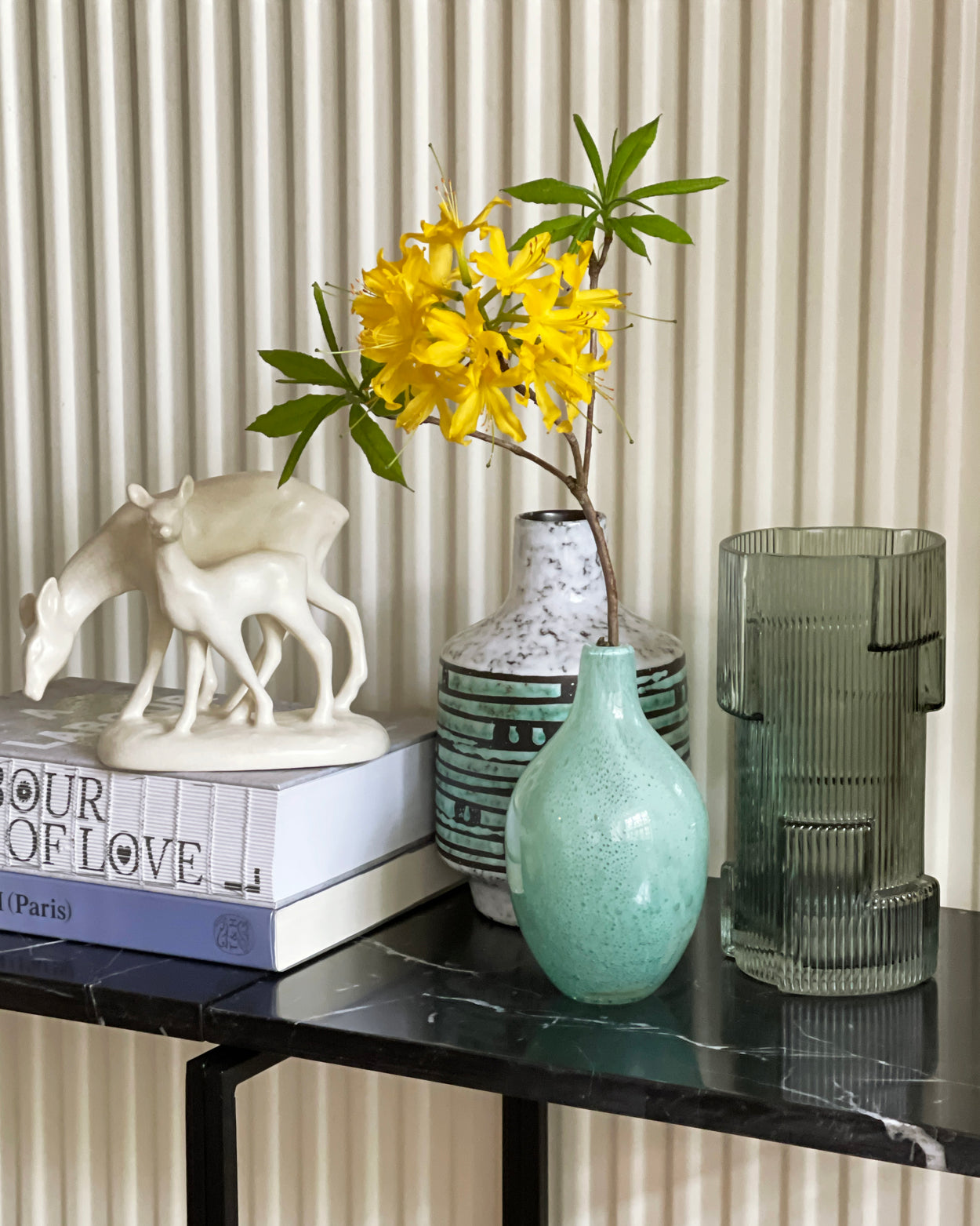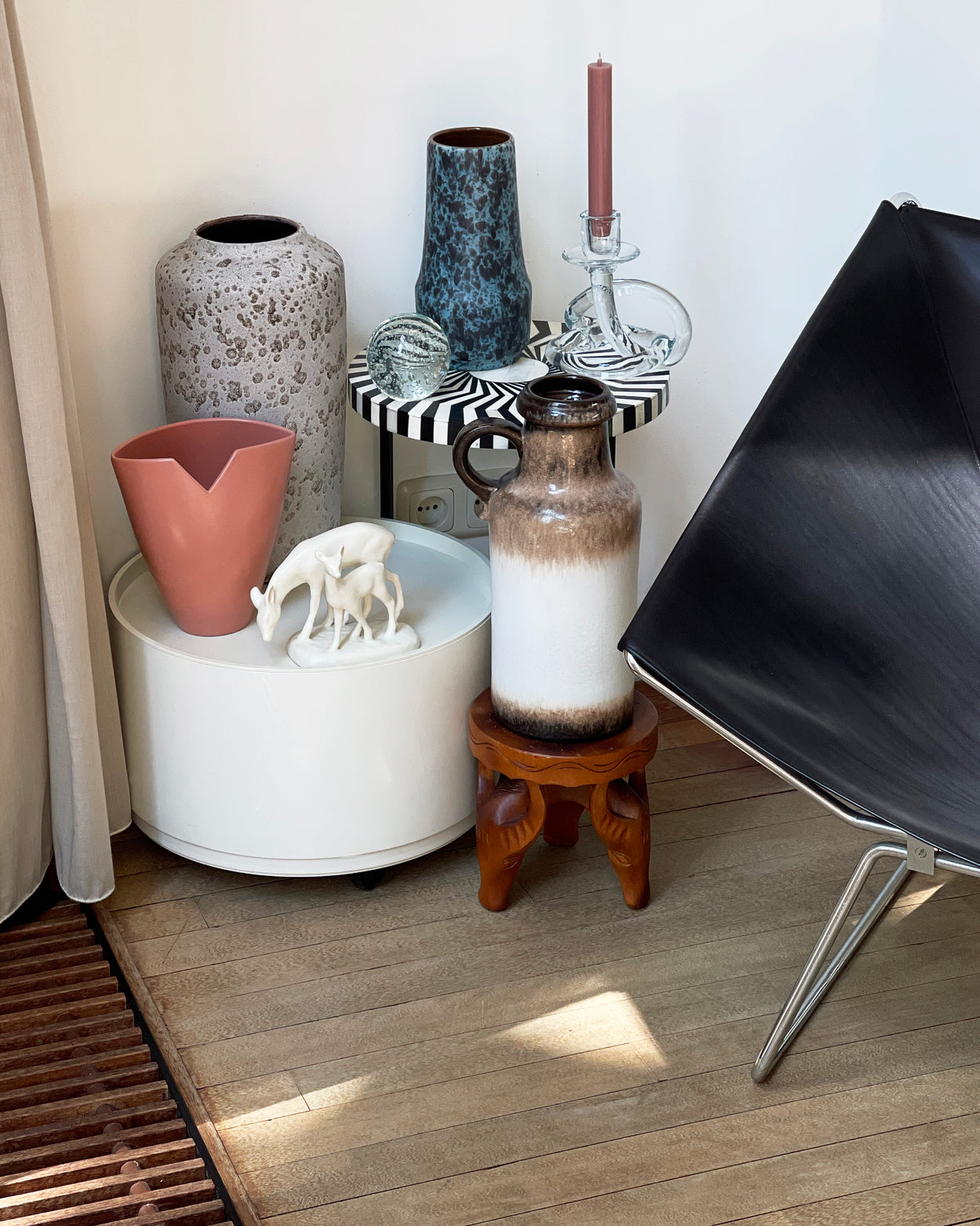 Atelier ANADEE
Sculpture - Deer
This excellent decorative figurine of a deer with calf is designed by Eta Lempke and Pieter Swildens associated with the Koninklijke Plateelbakkerij Gouda in South Holland 1920-1949. In the second half of the 1920s, Eta Lempke took lessons at the Amsterdam arts and crafts school Quellinus in the ceramics department led by Bert Nienhuis.
Pieter Swildens was a painter and studied at the National Academy of Visual Arts in Amsterdam. In 1936 he joined Plateelbakkerij Zuid-Holland as the successor of Leen Muller in the position of artistic director. He was known for his endearing animal sculptures such as horses, deer, goats and duckling in collaboration with Eta Lempke.

This glazed statue is in excellent used condition with only dark pinprick dots formed by firing.
Material
Ceramic

Colour
Light Cream with Crackle effect

Dimensions
H13,5  x W8  x L17 cm
In perfect vintage condition
ONLY 1 AVAILABLE